Soft Matter Demos
This website is aimed at distributing interactive simulation demos that illustrate the wonderful world of soft matter physics.

Self-Assembly Demo
This is an interactive simulation demonstrating self-assembly: particles organizing themselves into different structures. You can use it to simulate the behavior of a box full of particles, and see how they form gases, liquids, and crystals based on the density and temperature.
Version 3.0 is available now!
The video below shows an example of the self-assembly of a quasicrystal in this demo. For more videos, visit our YouTube channel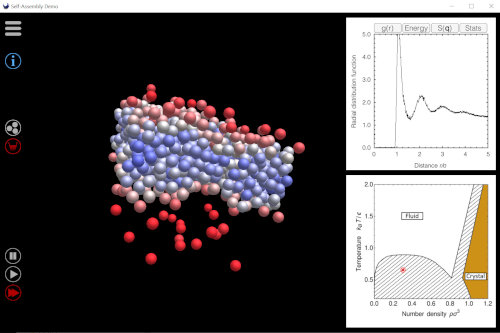 ---
Structure Factor Demo
This is an interactive demonstration of the static structure factor. It allows you to plot both radially averaged and 2-dimensional structure factors for a variety of (2D) crystal structures, and to explore which particles contribute to specific peaks in the structure factor or diffraction pattern.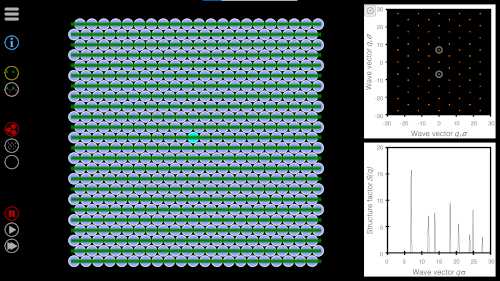 Who are we?
| | | |
| --- | --- | --- |
| | Frank Smallenburg | Development & Program Design |
| | Laura Filion | Program Design |
| | Rinske M. Alkemade | Graphics Design |
| | Alptug Ulugöl | Mac Support |